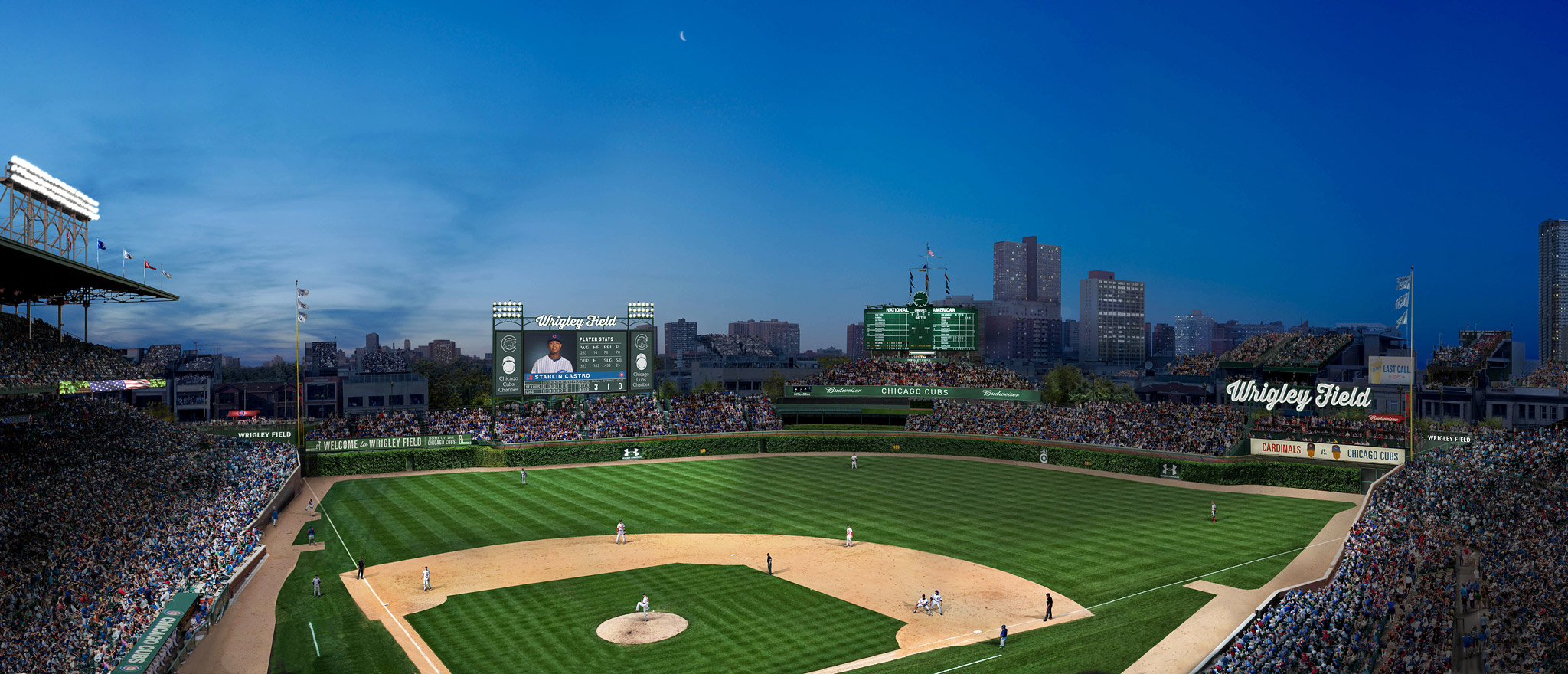 Wrigley Field before/after photos. 
Visualizing the Wrigley Field's Future
By Mike Reilley
@RedLineProject
Posted: Tuesday, Oct. 14, 2014
With Wrigleyville turning into a construction zone this October, we thought this graphic might help Cubs fans visualize things when hope springs eternal.
We took an image of Wrigley Field how it looked last spring and layered it under an architects rendering of what the ballpark could look like next year. We used the new Juxtapose JS tool to build the slider.
Return to The Red Line Project